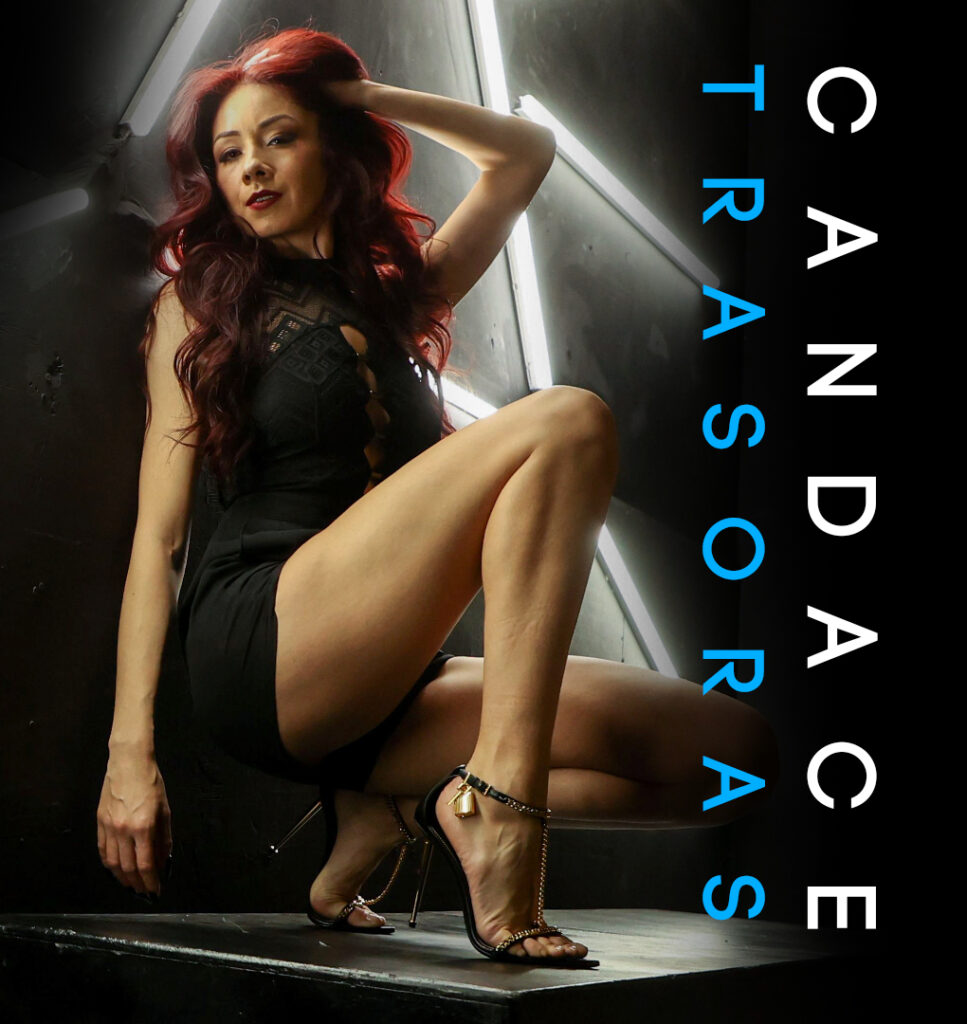 Candace Trasoras has been a working professional since the age of eleven. A few of her dance credits include The Billboard Music Awards, The Latin Grammys, Dance Captain for Dream at the Sandcastle Theater in Guam, and ShowStoppers at the Wynn in Las Vegas.  Experiencing performance firsthand has enabled Candace to become an expert. Her innate talent to interpret and communicate through the physical form has given many studios precisely what they needed to win that first overall or receive that callback. Candace teaches the characteristics of physical stamina, fitness, perseverance, memory retention, and above all, how to interpret the feeling or story behind your piece.
Candace has created and directed Art of Movements preprofessional assistant training program, theACADEMY. Consisting of 75 members each season, these trainees tour with the AOM faculty, getting to experience firsthand the ins and outs of the convention industry. Her dancers train in Academy-exclusive classes, receive one on one training and rehearse and perform AOM faculty pieces throughout the weekend.
Candace has mentored dancers for as long as she can remember. She has recently created APEX Mafia, an apprenticeship focused on pre-professional development. The mob works with Candace closely. They are her skeleton crew. Apex members train, travel, assist and create with her. Her first protégé, Brooke, is currently dancing in Rome aboard a transatlantic ship. Current protégés are training for The Rockettes, gig life in Los Angeles, college dance, and company work.
Her most recent endeavor was co-creating AO THE INTENSIVE. Working alongside her husband,

Mikey

T, AO is an in-studio Summer and Winter intensive that brings in nine incredible faculty for nine styles of dance.
Candace has captivated, shaped, and nurtured students for over ten years. She engages herself in the world of dance completely. From Guam to Canada and between, whether she is teaching a master class or setting choreography, her students are left inspired and reaching new levels of potential.  Her sensitivity to the needs of each student enables her to reach and encourage each pupil, regardless of ability.  She can translate movements into a language that makes sense to students.
Candace is always working and learning on stage or in the studio.  She is continually developing and mastering her skills. This cultivated teaching formula has resulted in acquiring a huge following in the dance industry, as well as studios throughout the world.  She can't think of a better way to share her professional knowledge, broaden minds, and leave a little piece of herself for every student than Art of Movement Dance Convention